Medical Weight Management
& Therapeutic Nutrition 
Interventions for best health outcomes
You may have been told by your doctor or other health care professional that you should lose weight. You may have been diagnosed with health conditions that worsen with increased weight gain.
Or, you may feel it's just time to make changes in your diet and lifestyle to look and feel your best to boost confidence, activity levels, energy and self-esteem .
But where do you start and how do you make the changes last?
There is so much information available now to sift through that perhaps you wonder exactly what is relevant to you. How did you get here and where you would like to be in managing your weight?
Help is here. 
I listen carefully to you… and based on what I learn about you, your health history, and your readiness for change, I provide you with the guidance, education, tools and support you'll need to improve the direction of your health. Recommendations I make are evidence-based in traditional and/or functional medicine. I focus on helping you do what works for YOU to effectively improve your health, your comfort, and your well-being.
"Physician assistants (PAs) and nurse practitioners (NPs)  are the health care professionals of choice for millions of Americans. PAs and NPs are uniquely positioned to treat patients who have excess weight or obesity because they are trained in primary care with an emphasis on disease prevention and health management. PAs and NPs care for the patient as well as the patient's obesity and obesity-related conditions.
The Advanced Practitioner Committee; Obesity Medical Association
Weight Loss can prevent, improve, or reverse health conditions associated with excess weight or unhealthy nutrition & lifestyle
Type 2 Diabetes
High Blood Pressure
Heart Disease
High Cholesterol
Insulin Resistance / Prediabetes
Metabolic Syndrome
Poor surgical risk
PCOS
Sleep Apnea
Non-alcoholic fatty liver disease
GERD
Asthma / Allergy Symptoms
Acne / Eczema / Psoriasis
Rheumatoid or osteoarthritis / Joint pain
Fibromyalgia pain
Plantar Fasciitis
Back pain 
Degenerative Disc Disease
Depression
Anxiety
Adrenal Stress or Fatigue
Cancers
IBS / IBD /Crohn's / Diverticulitis
Research has shown that 5-10% reduction in body weight can dramatically impact not just health, but well-being
Live a longer life
Clearer, glowing skin
Reduced surgical risk and recovery
Improved sex drive and performance
More outgoing social life
Become more adventurous
Suffer fewer Colds
Learn to be a better cook
Increased self confidence and self respect
Better sleep
Better mood
Fewer prescription medications / more money
Better wardrobe
Like the taste of good food / reject junk food
Become a better planner / be more organized
Your spouse or partner may lose weight too
Nutrition Therapies are cost effective, non-invasive interventions to address underlying dysfunctions in the body's systems to stop disease progression.
Serum IgE and IgG food sensitivity testing
Healing leaky gut
Elimination / Reintroduction Diets
Gluten free / Celiac Disease recommendations
SIBO diet counseling
Yeast free diet to support treatment of candida overgrowth
Dietary recommendations that may impact symptoms of Autism Spectrum Disorders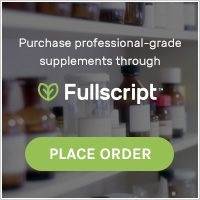 Dear Maria,

Thank-you for helping me end many years of yo-yo dieting all the frustration that goes with it. You have helped me reach a healthy body weight by eating real food and learning healthy behaviors. Your group class has been such a vital part of my weight maintenance. I especially loved our sessions on "mindful eating for the holidays." I can honestly say that this past holiday season is the first time I ate joyfully and did not gain any weight. As a matter of fact, when I weighed myself after the holidays were over, I was actually down two pounds! I consider attending your group sessions the most important thing I can do to stay feeling great about my weight and health.

-Elizabeth B.
Maria,

I cannot express how much of a difference your coaching and our group sessions have made in my weight / fat loss. The group sessions are invaluable because the other participants imparted their experiences and included what worked for them. Your coaching and medical expertise helped me to understand the actual physiological reasons for weight loss and gain. I, for one, appreciate a holistic approach to my health. thank you for offering another eight week session.

-Judith R.
Maria,

So far so good, with the help of GLADHEALTH in Portland. Life style change. Not a diet. Size 22 to a size 12 in 6 months. I'm not saying it's easy however Maria will help guide you every step of the way, she's non judgmental and will meet you where you are, with your decision in choosing a better well-being for yourself. It's worth all the hard work. I'm not done yet. Not to mention this isn't a gimmick, it's defiantly a life style change and/or a mind set change. It will work for you too.

-Jacquelyn Mara
I have 60 years of food addiction and emotional overeating history. I have tried everything available over my lifetime including fad diets, pills, therapy, fasting and two bariatric surgeries. Despite my best efforts I have consistently regained weight loss. I had convinced myself that I would have to live with my excess weight and related health issues. A friend referred me to Maria Glad. I was somewhat sceptical that my experience would be another dead end. I couldn't have been more mistaken. Maria has vast experience in nutritional and weight loss counseling. She is a great "symptom detective" She identified that I had dairy intolerance that had caused years of unhealthy gut health. Since eliminating dairy from my diet I am symptom free! Maria has supported my Ketogenic Lifestyle and provides great coaching as I continue to make progress towards my long term goals. The most significant goal so far is that I no longer have type 2 diabetes and am off all anti-diabetic medications. I'm confident that I will be successful in achieving my goals for the first time in years. Maria also referred me to physical therapy which has made a significant improvement in fitness and mobility. I highly recommend Glad Health for anyone looking for nutritional and or weight loss counseling.

– Tina S